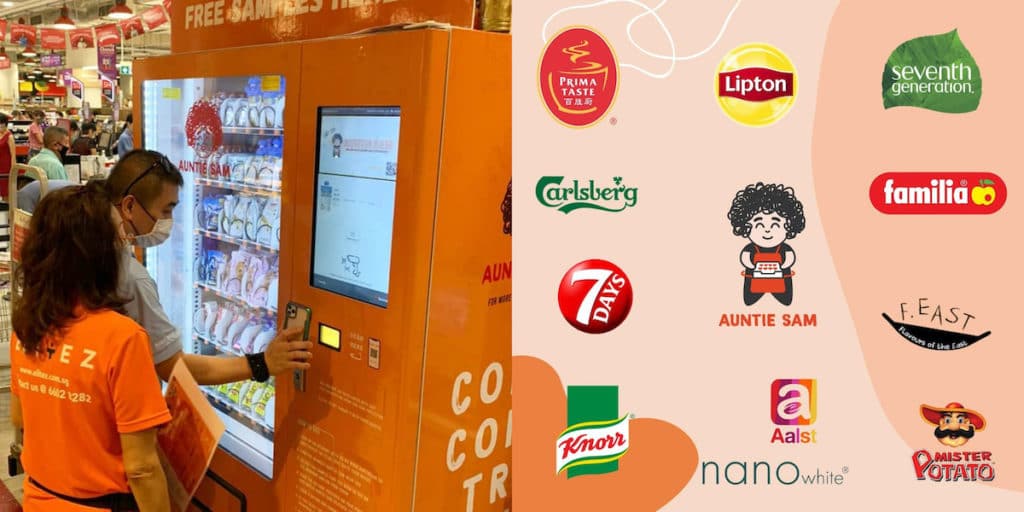 Announcement JULY 29, 2022: Auntie Sam had ended its operations.
What is Auntie Sam?
Auntie Sam is a vending machine that dispenses free samples for those with valid Singapore phone number.
All you need to do is register for a free account and clock points to redeem free samples every week. You can also pay a small fee of S$0.99 to dispense three samples a week.
Auntie Sam is an initiative by Elitez Pte Ltd, which is a human resource company that focuses on fast-moving consumer goods (FMCG).
Some of Elitez's services include hiring and sending promoters to promote various products for clients in supermarkets.
However, when Covid-19 hit, brand sampling became impossible although it was still a crucial aspect for many FMCG companies.
What are the samples?
It varies. On records, it had dispensed samples from brands like Kellogg's, Loacker and Ribena. Sometimes, they may also feature products like toothpaste and body wash.
Where are Auntie Sam vending machines located?
You can find them on their website. https://www.auntiesam.sg/sample/