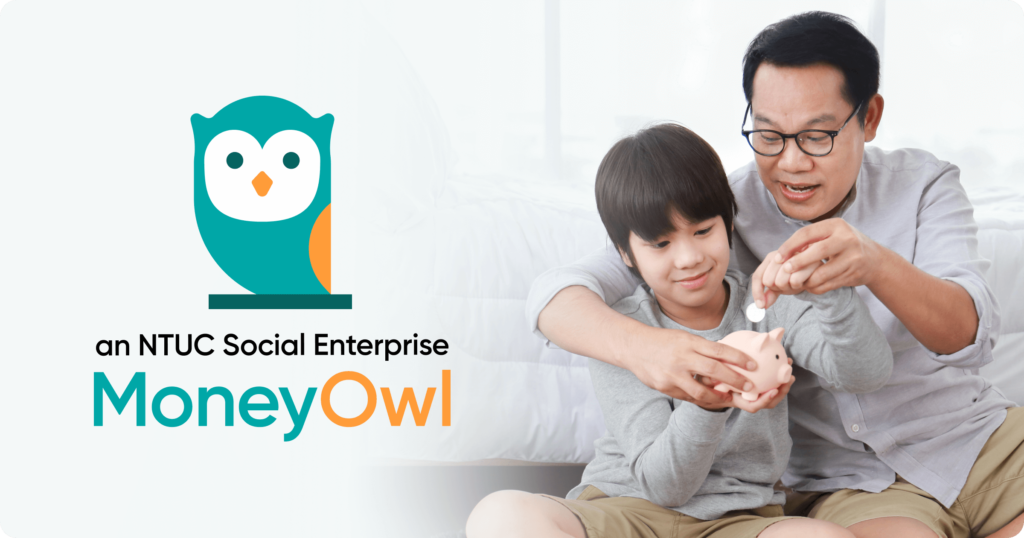 When you sign up for MoneyOwl using my referral code 6RGR-83QP, you'll get a total of $60 Grab credits. You can receive $20 credit for each of the following actions: (1) getting a comprehensive financial planning service, (2) purchasing any insurance coverage, or (3) investing/saving in any portfolio. Simply input my referral code when you sign up for MoneyOwl and complete any or all these actions to receive your Grab credits.
What is MoneyOwl?
Singaporeans can use a variety of services provided by MoneyOwl, a certified online financial advisor, to help them reach their financial objectives. They don't have any additional fees or commissions and have created transparent, cost-effective services. They now offer a free will planning service!
Comprehensive financial planning services
The comprehensive financial planning services offered by MoneyOwl include a careful examination of your financial situation and tailored recommendations to assist you in reaching your financial objectives. You can make a financial plan using their online platform that accounts for your income, expenses, assets, and liabilities. After reviewing your strategy, MoneyOwl's financial consultants will offer you advice on how to manage your money best.
Will writing
The DIY online will writing service offered by MoneyOwl is currently free. In order to help you write a will that reflects what you want and meets with Singapore law, their will writing service includes a step-by-step manual. You can write a will in the comfort of your own home using MoneyOwl's will writing service, one that specifies your executor and names guardians for your minor children.
Insurance
To further assist you in safeguarding yourself and your loved ones from unforeseen events, MoneyOwl also provides insurance solutions. They provide a variety of insurance products, such as critical illness insurance, personal accident insurance, and term life insurance. Their insurance options are created to offer thorough protection at a reasonable cost, and they collaborate with reputable insurance partners to guarantee that you receive the best protection.
Investing
MoneyOwl provides a variety of investing options that are tailored to your requirements and risk tolerance. They make use of Dimensional Fund Advisors (DFA), a Nobel Prize-winning investment strategy that seeks to increase expected returns by investing in small-cap and value stocks. The investment products offered by MoneyOwl are transparent and affordable, with no additional fees or commissions. Additionally, they provide CPF investment options that are intended to increase your CPF savings.
Singpass Integration
The integration of MoneyOwl with SingPass was one feature that caught my attention because it made it simple for me to register, log in, and securely access my personal and financial information.
My personal experience when using MoneyOwl
I was impressed with how easy it was to use the online tool to build a detailed financial plan that considered my income, expenses, assets, and liabilities.
I also used MoneyOwl's will writing service, a do-it-yourself online resource that was open to everyone and free. I was able to make a will that covered my assets, named my executor, and named guardians for my minor children while remaining in the comfort of my own home thanks to the easy-to-follow step-by-step instructions.
I was pleasantly surprised by the variety of insurance options provided by MoneyOwl. I valued the openness of their pricing and commission structure, which made their insurance solutions both affordable and comprehensive.
Using MoneyOwl's transparent, low-cost investment solutions that were created to meet my needs and risk tolerance, I also made investments. I liked how they used the Nobel Prize-winning Dimensional Fund Advisors (DFA) methodology, which invests in small-cap and value stocks in an effort to increase expected returns.
Overall, I had a good time using MoneyOwl, and I valued the openness, accessibility, and tailored recommendations they offered through their all-inclusive financial planning, will planning, insurance, and investment services.