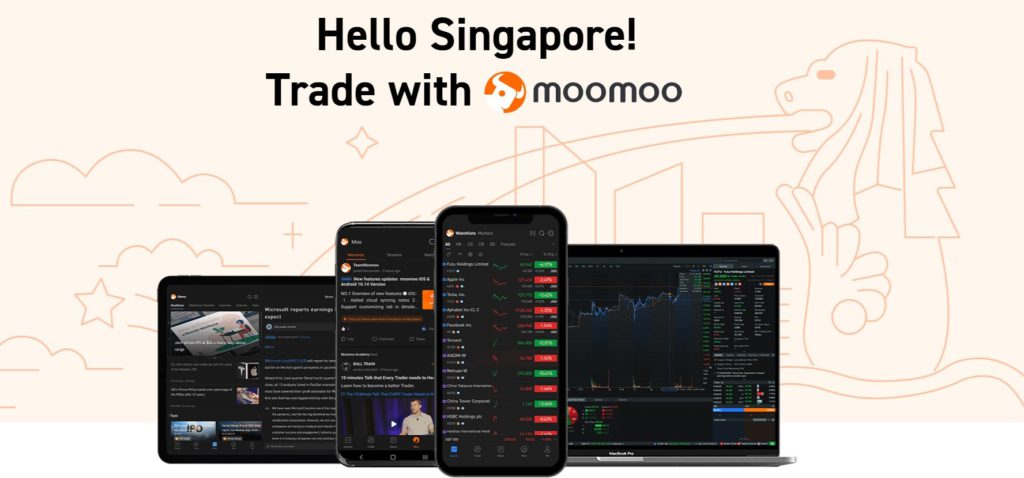 When you sign up with Moomoo by Futu SG with my referral link, enjoy welcome benefits (see below):
Free level 2 market data for US stocks
FREE SGX Securities Lvl 1 real-time market data
180 days commission free trading (HK/SG/US)
SGD$50 cash coupon when you transfer US/HK stocks in from other platforms. Only for the first transfer-in.
Twitter shares and 30 days commission-free coupons when you refer others.
If you top up at least SGD2700 (within 30 days of account opening & in one single transaction), you get to enjoy:
1 free Apple Share (AAPL market value is ~SGD182 as of 01/07/2021)
If you make 5 trades (To make the 5 trades, use an ETF on SGX such as CFA or A35 for the lowest commissions)
1 free NIO Share (NIO market value is ~SGD73 as of 01/07/2021)
Lastly, to receive above benefits, you will need to download the moomoo mobile app on either Apple App or Google Play store and log in using your sign up account.
Terms and Conditions for this promotion can be found on this link.
What is Moomoo?
Moomoo is the name of the trading platform by Futu Singapore Pte. Ltd. This company is authorised and regulated by the Monetary Authority of Singapore (MAS), License No. CMS101000 with Capital Markets Services (CMS) License.
Futu Singapore Pte. Ltd. is an indirect, wholly-owned subsidiary of Futu Holdings Ltd.
Why use Moomoo?
Strategic backing by Tencent Holdings: FUTU SG is a subsidiary of Futu Holdings Limited
Trusted and Regulated: The subsidiaries of Futu Holding Limited has 43 licenses in major financial markets such as United States, Hong Kong (SAR), Singapore and others. In Singapore, capital markets products and services on moomoo are offered by Futu SG. Futu SG is licensed by the Monetary Authority of Singapore (MAS) (License No. CM101000).
Well thought trading Experience: It provides excellent trading experience and informed investment decision with technology and data analytic tools.
Execution Price: It allows you to compare bid/ask prices across different exchanges.
Does moomoo charge any custodian fees?
No. Moomoo does not charge any custodian fees at the moment.
Which app to use?
You should be able to find two apps on playstore or app store, Moomoo and Futubull.
In Singapore, Moomoo should be used. Futubull is specifically designed for overseas investors and provide global investment services, and meant for customers in Greater China Region.
Account creation
It took me about 11 hours with Myinfo.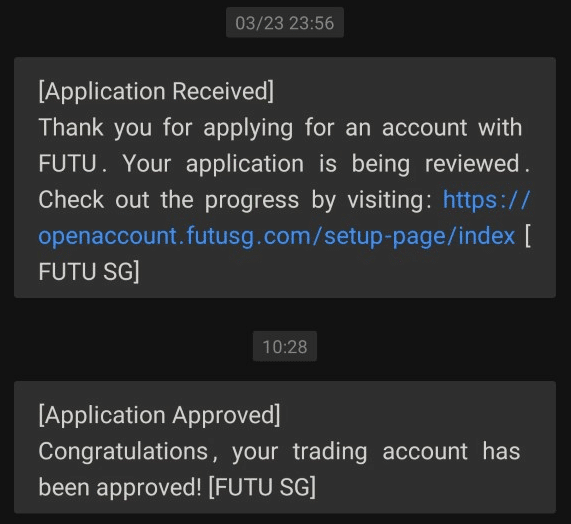 Funds deposit wait time
Almost instant (1 mins) using FAST transfer!