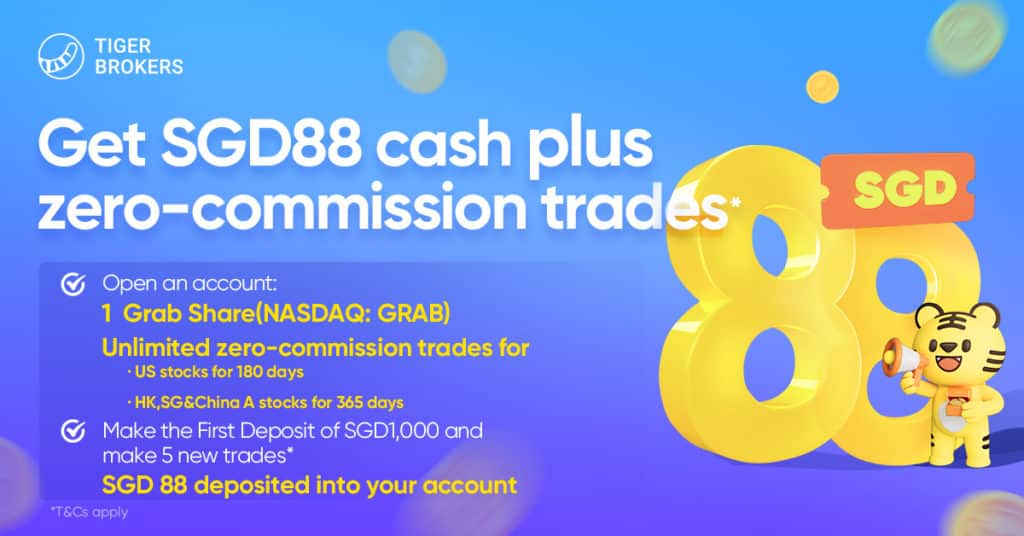 Use tiger brokers referral code TBNEW or referral

link

to enjoy up to $100 welcome gift for your first cash deposit to tiger brokers

You may use the chat icon below to link up with me if you have any queries. All the best in your trading journey with Tiger Brokers!
What is Tiger Brokers?
Tiger Brokers is a licensed broker under the Monetary Authority of Singapore (MAS) providing one-stop online brokerage services.
They hold a Capital Markets Services Licence under the Securities and Futures Act (Cap.289) to conduct regulated activities in Securities, Collective Investment Schemes and Exchange-traded Derivatives Contracts.
They are also a listed company on NASDAQ.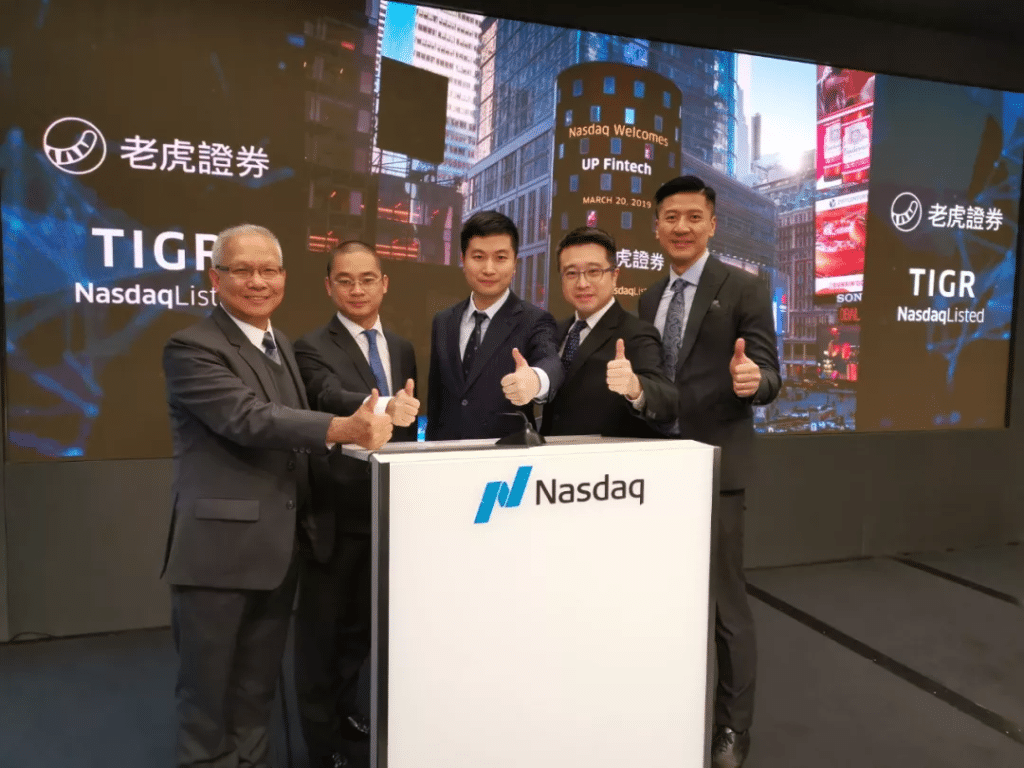 What are the referral benefits?
Promotion Period:
• 15:00 14/07/2022 – 15:00 30/08/2022 (SGT)
Account Opening Rewards:
• Unlimited Commission-Free Trades for HK & SG & China A Stocks in 365 Days
• Unlimited Commission-Free Trades for U.S. Stocks in 180 Days
• 1 Grab Share (NASDAQ: GRAB)
First Deposit ≥ SGD 1,000 and make 5 New Trades Reward:
• SGD 88
My reviews on Tiger Brokers
It supports many markets: Australia, China A-Shares, Hong Kong, Singapore, USA,
Super easy to create account with Tiger Brokers. Just skip filling personal particulars by using Singpass MyInfo! Whole process only took me around 15 mins with just reading through the forms during application, very very straightforward.
The commission fees are also competitive.
For Singapore Stocks, there is currently no minimum charges. Below table correct as of 30 Jan 2021.
Type
Charges
Charged by
Tiger Charges
0.08% * trade value
min. 2.88 SGD / Trade
Tiger Brokers
Trading fee
0.0075% * Trade Value
SGX
Clearing Fee
0.0325% * Trade Value
SGX
1. Tiger charges: including commission 0.04% * trade value, and platform fee 0.04% * trade value. The promotion of no minimum charge is valid till 31 Dec 2021. Note: Singapore government will levy a GST (Goods and Services Tax) at a rate of 7% on the above "Tiger charges", "Trading fee" and "Clearing fee"
.