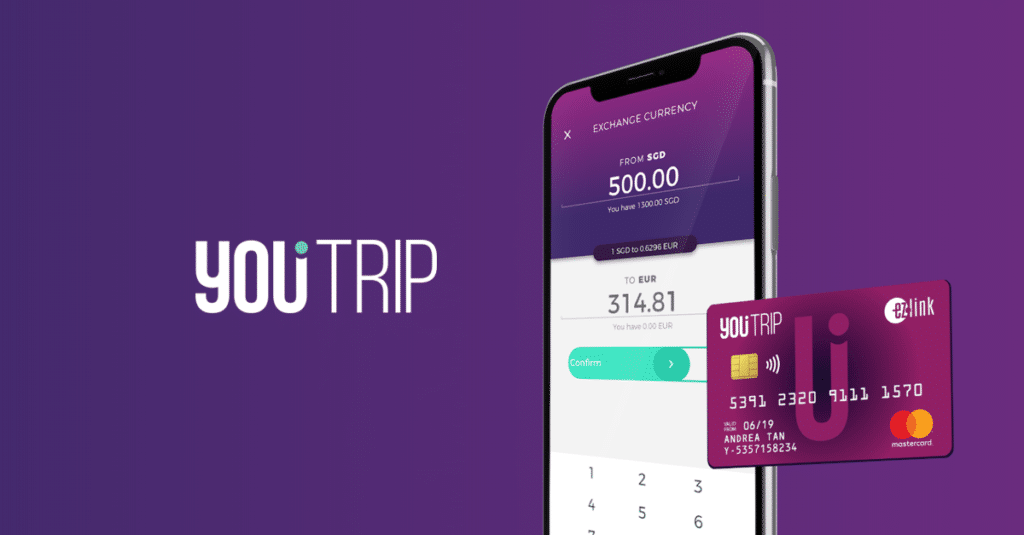 Join me on YouTrip and pay in over 150 foreign currencies with no fees.
Get S$5 when you make your first top-up (no min value).
Sign up with my referral link
NOTE: It is very important that you sign up by clicking with my referral link above, otherwise you will not receive the SGD5 after you top up.
What is Youtrip?
YouTrip acts like a wallet/debit card that lets you manage multiple currencies in a single app.
You can use YouTrip to purchase of more than 150 currencies worldwide, with no additional fees or markup.
In the mobile application, you can store the following 10 currencies:
Singapore Dollar (SGD)
United States Dollar (USD)
Euro (EUR)
Great British Pound (GBP)
Japanese Yen (JPY)
Hong Kong Dollar (HKD)
Australian Dollar (AUD)
New Zealand Dollar (NZD)
Swiss Franc (CHF)
Swedish Krona (SEK)
This means you can use the YouTrip card to pay in foreign currencies for overseas transactions (eg. online shopping, physical transactions).
How can I change money on YouTrip?
Top up YouTrip with Singapore Dollar (SGD), using PayNow or with any Singapore debit or credit card. Of note, there is a min. top up value of SGD20 and a max value of SGD5,000.
Then you choose which currency exchange. YouTrip provide you with the exchange rate. If you are ok with the exchange rate, just click 'confirm' and you will get currency exchange in your wallet.
Where can I use YouTrip?
Any merchants that accept Mastercard payment. When you first start off with YouTrip, you will be given with an virtual mastercard which you can use right away. If you need physical copy, then request your first card for free and it will be shipped to you free of charge. Replacement cost if you lose the physical card, $10.
How is the exchange rates?
Very decent. When I do a quick comparison on get4x.com, I could not find any of the physical money changers in singapore offer a better rate than YouTrip.
My personal experience
I personally used YouTrip when shopping online in USD. Before COVID-19 panademic, I also used YouTrip during my overseas getaway so that I carry lesser physical cash with me. In short, this is my go-to debit card for excellent currency exchange rates.
I strongly encourage you watch the video below to convince yourself if you should sign up this YouTrip or not. I personally think you should, as you got nothing to lose! 🙂