Use referral code 6824b4 or referral link to obtain free $25 once you make a deposit of $500 or more into your DeZy account. A free $15 sign up will be given when you create a DeZy account. Another free $40 once you've completed 4 quizzes. Hence, total free $80 from Dezy!
What is DeZy?
DeZy is a technology stack for managing xSGD. Dezy uses xSGD to provide a yield to their users.
This enables non-crypto users and those seeking passive yield opportunities to gain access to the benefits of decentralized finance in a secure manner. Along with the core product offering, Dezy is eager to provide their users with knowledge and resources to help them better understand the evolving world of crypto, DeFi, and its various components.
How does DeZy produce a 5.65% yield?
After depositing funds with DeZy, they are converted to dollar-denominated stablecoins and afterwards deployed into decentralized protocols that generate yields.
How DeZy compares to other banking and fintech products in Singapore?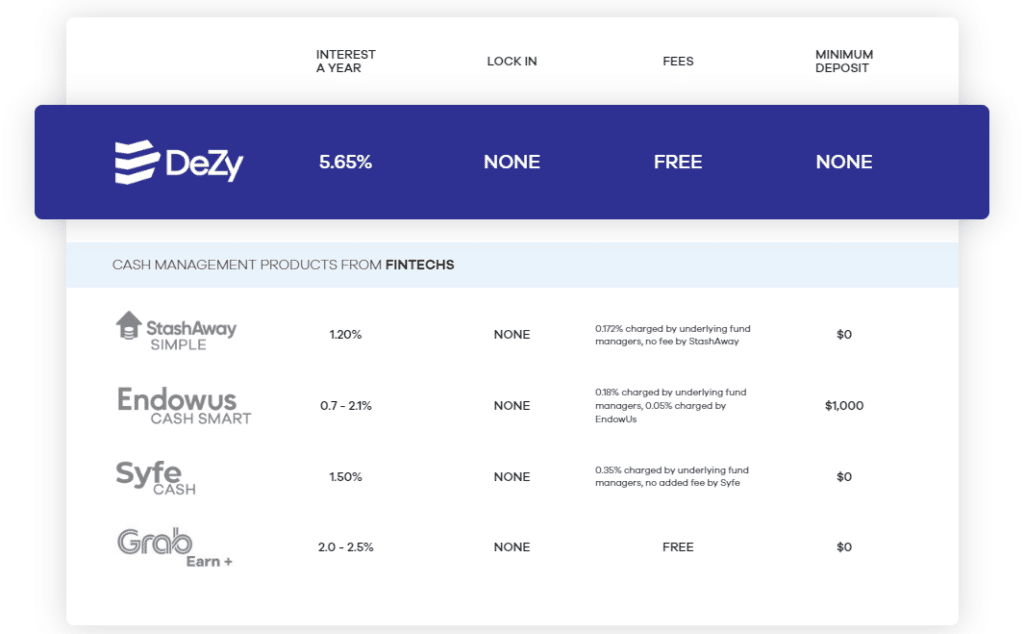 Experience with depositing funds
DeZy allows FAST transfers into a particular CIMB deposit account. Instructions can be found on the DeZy mobile and web dashboards.
My first transfer was $500 (minimum amount to receive $25 referral bonus) from an OCBCaccount via FAST, and it was reflected in my DeZy account balance within minutes.