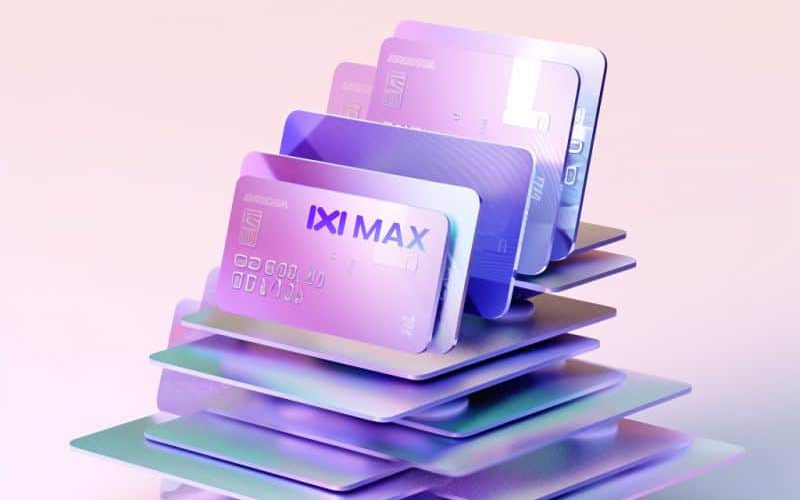 Join Max Card waitlist here to stay in the loop and be among the first to access this innovative card and rewards program.
Introduction
Managing multiple credit cards and optimizing rewards can be a challenging and time-consuming task, especially when you have a large number of cards. That's where Max Card comes in to provide a solution. Max Card is a revolutionary "multi-linkage card" designed to consolidate all your existing credit cards into one convenient solution. With Max Card, you can seamlessly and efficiently manage your cards while maximizing your rewards.
By intelligently directing each transaction to the linked credit card that offers the highest rewards, Max Card ensures that you never miss out on valuable rewards points or cashback for your purchases. Say goodbye to the hassle of juggling numerous cards and the confusion of tracking various rewards programs. With Max Card, earning high rewards for your expenditures becomes a seamless and automagical experience.
Waitlist
Max Card, the innovative solution for consolidating and optimizing credit card rewards, is not yet available for public launch. However, you have the opportunity to be among the first to experience its benefits by joining the waitlist. Signing up for the waitlist is simple – just provide your email address, and you'll be on your way.
As a waitlist member, you'll gain early access to Max Card. The first 1,000 signups will even receive a generous bonus of 10,000 Max Miles when the card launches. Additionally, the first 10,000 signups will earn a 2,000 Max Miles bonus. By being an early adopter, you'll enjoy higher reward levels and complimentary premium services for a limited time.
Don't miss out on this incredible opportunity to simplify your credit card management and maximize your rewards. Join the waitlist today with just your email address and be at the forefront of the Max Card experience.
Creators of Max Card
Max Card, a highly ambitious project that aims to revolutionize credit card rewards optimization, is backed by the team behind heymax.ai. The creators of heymax.ai are well-versed in the art of maximizing credit card rewards, and they bring their expertise to the development of Max Card.
heymax.ai is a service that enables users to search for the Merchant Category Codes (MCC) of the places where they shop. This information helps users determine the most suitable credit card to use for each transaction. Leveraging their experience and expertise, the team behind heymax.ai is building the Rewards Optimization functionality for Max Card.
Using advanced AI and a proprietary algorithm, Max Card intelligently identifies the optimal linked credit card for every transaction. It goes beyond that, allowing users to customize transaction routing based on specific merchants or categories. Moreover, Max Card introduces a unique feature that enables users to switch cards even after a transaction has been made—an innovation previously implemented by payment apps overseas.
The combination of the team's expertise in credit card optimization and the application of cutting-edge technology in Max Card makes it an exciting and potentially game-changing solution for credit card users.
Rewards programme
In addition to its impressive features, Max Card introduces an exclusive rewards program known as Max Miles. By signing up early for Max Card and referring friends to join, you have the opportunity to earn Max Miles. These Miles can be accumulated and converted at a 1:1 ratio into air miles with leading airlines and hotels worldwide. Alternatively, you can choose to redeem Max Miles for cash, adding some extra funds to your pocket.
While specific details about the Max Miles rewards program are still being finalized, you can stay informed by signing up for the waitlist. As a waitlist member, you will receive updates on all the exciting information regarding the Max Miles program and its benefits.
With Max Miles, your everyday purchases can take you closer to exciting travel experiences or provide you with the flexibility to redeem for cash rewards. Join the waitlist now to stay in the loop and be among the first to access this innovative rewards program.
Summary
In conclusion, Max Card offers the following features:
Consolidation of multiple credit cards into one.
Automated selection of the most suitable card for each transaction.
The ability to switch to a different card even after making a payment.
Max Miles rewards program for additional benefits.
If Max Card can deliver on even a fraction of its promised features, it has the potential to revolutionize the way we use credit cards. To ensure you don't miss out on early access to this game-changing card, be sure to join the waitlist. Don't miss your chance to experience the convenience and rewards that Max Card has to offer!